Sick of Being Stuck is reader-supported. When you buy through links on my site, I may earn a commission. Disclosure.
I have owned my very own Berkey filter for 3 years. Best investment I ever made. No questions asked. Now, why did I spend hundreds of dollars on the water that was already coming out of my spout? I'm so glad you asked.
Originally, I purchased because I was showing very high amounts of heavy metals in my system and one of the biggest reasons they accumulate is because the water that we are drinking every single day is not filtered enough to keep us healthy (just enough to make the water clean).
Second, I used other water filters previous to this one. Mainly I used the Brita water pitcher that I kept in the fridge, but it just doesn't perform the same. I did a lot of my own research before I decided to buy and everything only showed me that I needed to purchase my own Berkey water filter.
Lastly, it's simply the best tasting water I have ever had. This makes me an expert to give a Berkey water filter review, right? Actually, it does because water is about 99% of my daily drink of choice – so just know I am picky when it comes to my aqua!
What benefits make Berkey water filters so special?
I've tried the filtered water bottles, filtration pitchers, and other countertop filters. Then I came across a Berkey water filter review. I then read a few more reviews and Berkey is simply unmatched. This is for several reasons:
They simply work better. No matter what size of Berkey water filter you get, you're getting the same filtration technology that removes bacteria, viruses, heavy metals, VOCs, chlorine, and on and on and on. Basically, you can rely on Berkey to get rid of everything you don't want to be drinking every day.
The filters last forever. No seriously, they really do. The Berkey filters are high capacity filters that save you both time and money. They last for over 3,000 gallons each (and it comes with two). Other filters have to be changed frequently which is inconvenient and adds up quickly.
The good stuff stays. Too many water filters just take everything out of your water so you end up missing the good stuff like minerals your body needs. Berkey is different, any beneficial ingredients are preserved in the water, so you get all the good stuff and none of the bad.
It doesn't require tools. Hooking up your Berkey water filter doesn't require you to tap into your water hookup or install new plumbing. The steel body is beautiful and sits right on your countertop.
You can take it with you. If you're heading out of town for a while, or even just camping for the weekend, you can actually take your water filter with you and it will filter out pond and river water.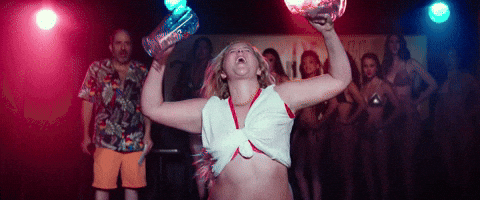 What contaminants does the Berkey filter out?
Independently tested by several different accredited laboratories to exceed the standards set for water purification systems, each had a Berkey water filter review that confirmed to remove or greatly reduce the following:
Viruses to >99.999%
Pathogenic Bacteria (And Surrogates) to >99.9999%
Trihalomethanes to >99.8%
Inorganic Minerals up to 99.9% including Chlorine and Chloride
Heavy Metals (High & Low pH Levels) up to 99.9% including:

Aluminum (>99%)
Antimony (>99.9%)
Barium (>80%)
Beryllium (>99.9%)
Bismuth (>99.9%)
Cadmium (>99.7%)
Cobalt (>95%)
Chromium (>99.9%)
Chromium 6 (>99.85%)
Copper (>99.9%)
Iron (>99.9%)
Lead (>99.9%)
Mercury (>99.9%)
Molybdenum (>90%)
Nickel (>99.9%)
Vanadium (>87.5%)
Zinc (>99.9%)

Micro-Organisms to >99.9%
Pharmaceutical Drug Contaminants to >99.9%
Pesticides & Volatile Organic Compounds to Below Lab Detectable Limits
Arsenic (>99.9%)
Escherichia coli (E. Coli)
Fluorene (>99.9%)
Manganese (>99.9%)
MBAS (>96.67%)
Nitrites (>95%)
PCB s (>99.9%)
Petroleum Products (>99.9%)
Selenium (>99.9%)
Thallium (>99.5%)
Rust; Silt; Sediment; Turbidity; Foul Tastes and Odors.
Big Berkey Water Filter Review
At first glance, what I liked about the Berkey water filter was the polished stainless steel finish. It's not a wimpy, plasticy, or clunky science-experiment filter. Immediately I knew I would not mind having this as an accessory in my kitchen, it really is beautiful.
Set-Up: 
Next, it's easy to set up and use. In less than 30 minutes I was enjoying my first glass of crystal clear water. The Big Berkey Water Filter Systems website has a great help section with videos and it was all very simple. I also loved using the red food coloring test to really see the filters working immediately.
The Filters:
The heart of the Big Berkey Water Filter System is its black Berkey filters. These black filters are in (almost) every Berkey system. They near a foot long and are made from a proprietary combination of approximately 6 different types of media and exceed EPA log 7 ANSI / NSF protocols for filtration and thus are rated as water purifiers (not just a water filter). Water purifiers take water filtering to a whole new level.
Filters vs. Purifiers: The Berkey purifier is not just a water filter. Almost anything can be used as a "water filter." Water purifiers on the other hand are a whole different animal. Without getting too complex, here's how the Berkey filter works:
"More than a half dozen different media types are constructed into a very fine matrix creating millions of micro-fine pores. The pores are so small that pathogenic bacteria, cysts, parasites, sediment and sedimentary minerals are not able to pass through them. The media formulation both "absorbs" some contaminates and "adsorbs" other contaminates.

Next, heavy metals ions (mineral molecules) are extracted through an Ion exchange process where they are essentially electrically bonded to the media. Finally, the filter elements are designed such that each water molecule can take several minutes to pass through the filter elements whereas these molecules passing through other filtration systems pass through those filters in literally microseconds. The longer the water molecules are in contact with any media, the greater the removal of the various contaminates."
Taste: 
If you've never experienced truly clean water, it's honestly a treat. It's clean and clear and refreshing both physically and mentally.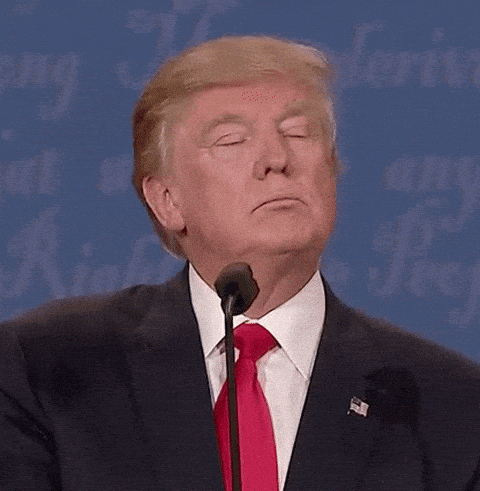 Pros and Cons of the Big Berkey Water Filter
Obviously, I've made it clear with my Berkey water filter review that the filtration performance of the Berkey is unmatched and the water tastes amazing, but that's just the beginning of the benefits you'll find with a Berkey water filter.
Pros:
They actually preserve all the healthy essential minerals in your water, rather than taking it all out.
Their filters last for a long time for added convenience and cost savings.
Since they work with gravity, Berkey systems do not require electricity to run and instead rely only on gravity, making them good for the environment, easy to use in an emergency, and doesn't increase your utility bills.
Berkey filters work with almost any water source.
The stainless steel won't corrode or rust. It is low maintenance and easy to clean and if taken care of it will quite literally last forever.
 There is no plumbing involved in their installation which is great for rentals, apartments, RV's, or any homeowner who isn't interested in replumbing the house.
Cons: 
I'm clearly on the "pro-Berkey" team, but that doesn't mean it's perfect (nothing ever is). It's important to know what the flip side is to make sure you understand what you're getting.
The replacement cartridges are rather expensive. They do last forever, and are cheaper than most other filters over the course of the year – but still, paying for a new filter is expensive.
They are tall. This isn't a problem for everyone, but it can be hard to fit into your kitchen in a spot that you can still reach the top for refilling.
They can spill. The filtration does not stop once the lower chamber is full (there are no sensors, electricity, or valve shut off. So, if you overfill the top while the lower chamber is still full, you'll have a mess on your hands.
You have to open the lid to see how much water is left. For most of us, this isn't an issue – but it's something to keep in mind. There isn't an easy way to check and visually see how much water is left unless you actually open the lid and see.
Filtration speed. You can't rush perfection, so the Berkey takes some time to get the job done.
How do I know if I need to buy a Berkey water filter?
I can almost promise even if you live in the US you still need a water filtration system for your normal drinking water. Check out what your water looks like in your zip code.
Berkey Filters has teamed up with the Environmental Working Group to bring you this water quality search. The information provided is powered by the EWG's Tap Water Database.
Even if your municipal water is decent, there are so many uses for a Berkey water filter:
If you practice rainwater collection, a Berkey will clean out that rainwater from pesticides, fertilizers, or other chemicals your neighbors may have been spraying just before the rain.
The Big Berkey is great as a backup water source in case of a natural disaster or other emergencies.
For food storage, Berkey filters won't expire or go bad from sitting in a cool, dry place and will always be ready to go when you need them.
Berkey water filter versus Brita and other regular water filters
This question is a little bit like asking how is a backyard pool different than the ocean? Basically, they are two entirely different things.
A water filter is anything that you can send water through. This could be a Brita pitcher, a filtered water bottle, or any type of filtration device. Sure, the water is filtered but it may or may not actually remove anything from the water. There are thousands of water filters on the market that do little or nothing to remove harmful contaminants from your water.
A water purifier actually purifies any type of water you put into it, and you get clean water out the other side. A water purifier must pass very strict standards in removing harmful bacteria, heavy metals, and contaminants from the water.
Sure, you can drink from both. They both hold water. That's about where the similarities end.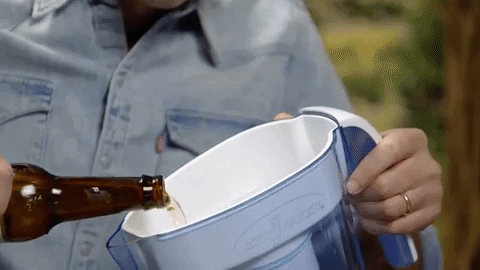 How to pick the right Berkey water filtration system
There are five members of the Berkey Family. The Travel Berkey is a small 1.5-gallon option for traveling or individuals. The Crown Berkey is the motherload 6-gallon option ready for a crowd. So which one do you need? All you have to do is answer two simple questions:
How much purified water do you need (or want) on a daily basis?
All Berkey systems use the same filters, so the only difference is their size. You'll always get the same level of filtration. Generally, we recommend going with the Berkey that matches your family size.
Do you require additional fluoride reduction?
For this, you'll need to know how much fluoride is in your drinking water. If you need additional fluoride filtering, you would need to install the optional Berkey PF-2 filters in the lower chamber of your unit. This isn't difficult to do, but something to keep in mind.
The Big Berkey is the most popular size they sell, and it works for most families – but if you'd like a Berkey water filter review of all available models– we've got you covered. There is a simple calculator Berkey provides on their website to help you decide as well.
How to purchase a Berkey water filter
The best place to buy a Berkey water filter is directly from Berkey. You may find them on Amazon, but the manufacturer has stated that there are no warranties on products that are not bought directly from the manufacturer. You can find a list of authorized dealers on their website.
I recommend one called Berkey Filters. Several other Berkey water filter reviews recommend this site as well. They have special offers on accessories and add-ons at the time of purchase and sometimes you can find some great deals on scratch and dent items too.
The Berkey Water Filter Scam
If you live in California or Iowa, you may find it difficult to find a Berkey water filter for sale. Additionally, many Berkey water filter reviews will state the "controversy" or "scam" of Berkey filters, so let's clear this up.
California and Iowa established their own regulations and procedures for the sale of (indoor) water systems that require certification by their own third-party testing agency before any system can be considered eligible for sale. Berkey stated that their own tests were much more rigorous than those required by CA and IA but the two states insisted Berkey pay astronomical costs to sell for their testing in order to sell in their states.
Rather than pay for additional testing that will prove results they already had, Berkey decided not to offer their products in California (with a few exceptions) nor Iowa to avoid high certification costs.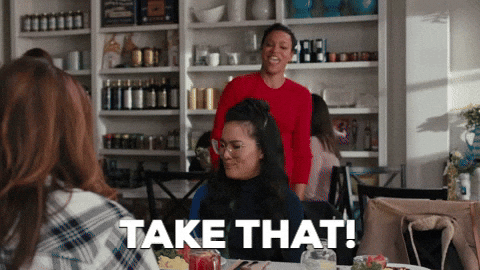 How does the black Berkey gravity water filter work?
The Berkey water purification system is very easy to use. Every Berkey water filter review you read will agree with this. Start by filling the top chamber with water. As the water is poured into the top chamber, gravity pulls it slowly through the black filter.
Each black filter that comes with the Berkey contains several different filtration elements. These elements are composed of a very fine matrix of different mediums creating millions of micro-fine pores. The pores are so small that bacteria, cysts, parasites, sediment, and minerals can not get through. It both "absorbs" some contaminants and "adsorbs" other contaminants present in contaminated water.
Next, heavy metals are extracted through an Ion exchange process where they are electrically bonded to the filter. Even better, the purifier filters out Chlorine to undetectable levels, and the additional PF-2 Fluoride and Arsenic filters ​allow for the 12`removal of both fluoride and arsenic if necessary.
The clean water is then deposited into the lower chamber, crystal clear, and ready to enjoy!
How to Assemble a Berkey Water Filter System
Are you enjoying my Berkey water filter review?
Hope so!
Let's drive into the assembly of this water filter.
The system does require assembly, but it's very simple and there are even tutorial videos provided on the website if necessary.
Attach the lid knob.
Install the spigot using a washer on either side and securing it with a nut.
Install the plugs into the holes that you are not going to use.
Prime the filtration elements. This is the only part that requires a bit of time, but the process is very easy. Black Berkeys require priming before use. Basically, you want to allow cold water from your faucet to flow inside the filter until it starts to run out. You'll want to do this with both elements. For fluoride elements, you'll prime with a mild dish soap and wait until water starts to come out clear on the other end. There are detailed videos on how to prime your filters on the website if necessary.
Once the filters are prime, install them into the holes in the upper chamber using washers and wing nuts.
Place the upper chamber on top of the lower chamber.
Fill the upper chamber with water, place the lid on top, and enjoy.
Don't forget to do the red dye test as soon as you get your Berkey filter to make sure that it is working properly. Here are the steps:
Fill the top chamber with water and red dye. I used a gallon water jug to mix my red dye from the grocery with the water from my tap.
Make sure only clear water comes out at the bottom. Note – I had to stick two clear glasses underneath my Berkey to hold it up and also catch the water at the end to complete the test. You can just place it in the bottom chamber like it normally sits. I just wanted to see the results immediately – no patience and all drama 😉
How to clean and maintain the Berkey water filter
The filter does need to be cleaned from time to time. How often depends on how much use it's getting. Basically, if you notice that it's taking longer to produce a certain amount of water, it's probably time for another cleaning.
Simply remove them from your system and scrub their exterior with a brush or scouring pad for a couple of minutes. Then re-prime each filter before reinstalling it and you're good to go. A quick tip I found in a Berkey water filter review for easy cleaning is to use a vegetable peeler and peel away a thin outside layer under running water.
As for the lower chamber and spigot, a good wash with soapy dishwater about every month is a good idea to keep everything fresh and clean.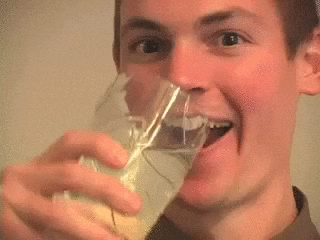 Berkey Water Filter FAQs
Does a Berkey system remove minerals?
No. Healthy minerals are not filtered out. That's true of any carbon-based water filter.
Does a Berkey water filter increase alkalinity?
Yes, it does raise it a little. Contaminants tend to make water more acidic, so filtering those out will increase alkalinity. The resulting pH level of your water also depends on the prefiltered levels.
How long do the filters last?
Each filter lasts for 3,000 gallons. On average, if you have a unit with two filters and you use an average of 3 gallons per day, those filters will last you five years. The fluoride filters last for 1,000 gallons and last about one year. This has been confirmed with other Berkey water filter reviews I've read.
What kind of water can you use?
You can use water from the tap, a river, pond, lake, well, any water you can find – the Berkey can filter it. This makes it ideal for camping, emergencies, or living "off the grid". The only water you can't filter is saltwater from the ocean. The Berkey is not equipped to desalinate and the salt in the water will ruin your filters.
What warranty does Berkey have?
The manufacturer warranty is 12 months on the system and PF-2 fluoride/arsenic filters and 2 years on black Berkey filters. But remember, you have to buy directly from the manufacturer and not Amazon to get your warranty honored.
Tips for using your Berkey
Yes, you can tip the Berkey to completely empty the bottom chamber but only tip it when the top chamber is empty – unless you want a pond in your kitchen.
Fill 'er up. If you only fill the top partially, the top portion of the filters will dry out and need to be reprimed – so fill up all the way when it gets low.
If you notice a slower flow rate, clean your filters (about every 6 months)
Clean hard water deposits from the stainless body and spigot with a 50:50 vinegar/water solution to keep it nice and shiny.
Yes, perfect water is possible!
Today, I own the Big Berkey and I use it every day. I leave mine by the kitchen sink and it only takes me a few seconds to refill after I fill my water bottle. I still haven't had to buy new filters yet and it still works perfectly. I did buy the extra fluoride filters since my city's municipal water has high amounts of fluoride. Although I originally bought it for just me, it works great when anyone comes over and more than one person is using it.
The water filtration market is huge and crowded, with hundreds of different models and thousands of marketing potential. But the truth is, perfect water is possible and only one name rises above the rest. It's like the roommate I never knew I wanted, the companion that will never let me down, the BFF that has my best interest at heart, it's my Berkey and I'm never turning back. Thank you for coming to my TED Talk, I mean Big Berkey water filter review!