Sick of Being Stuck is reader-supported. When you buy through links on my site, I may earn a commission. Disclosure.
Most of us love a warm cup on a cold morning. Cozy and comforting drinks are part of our daily routine, but is that cup actually helping your immune system? Is it delivering daily health benefits? Is it even good for you? 
Detox and herbal teas have been used for centuries for cleansing the body and helping you feel better. Knowing what ingredients to look for and how they can impact your overall health can make a huge difference in your morning routine. Finding the best detox teas can really give you that boost you need.
What Are Detox Teas?
To detox means to rid your body of toxic substances. In recent years, several forms of detoxing have gained popularity as many people have all taken a deeper interest in improving our health, reducing obesity, and taking better care of ourselves. 
The truth is, your body is fully equipped to handle cleansing and elimination of toxins on a daily basis. However, when too many toxins are present, and the body is overwhelmed you may experience adverse effects such as headaches, fatigue, indigestion, acne, bloating, etc. 
Natural teas can aid in the detox process and makes it more effective to help you feel better. Most teas can be considered as some form of "detox" even if they aren't labeled that way. Each herbal ingredient has a specific purpose to aid a different need in the body. Mass production has grouped these ingredients and put a "detox" label on them. 
You don't need to buy the expensive detox teas with really good marketing, you just need to understand and find the ingredients that fit your needs and go from there. I personally have a collection of 7 teas that I regularly go-to for any common issues or illnesses I may have throughout the year. 
Why Should I Drink Tea for a Detox?
There are few beverages that give you the health benefits you will find in natural teas. A nighttime tea can calm you naturally for a good night's rest rather than alcohol that numbs your senses and delivers empty calories. In the morning, a cup of tea can rejuvenate your mind and body without the sugar in your favorite latte. Sugary juices throughout the day only add to the problem.
In addition to the nutrition facts, teas support and enhance your bodies' natural processes: 
Removes Toxins

– Most teas contain antioxidants that can flush the body of toxins caused by bad habits like drinking too much caffeine, eating too many foods with preservatives, alcohol, smoking, and other environmental factors. 

Appetite Suppressant

– Using teas as a daily habit has been shown to curb the urge to indulge in sweet treats or salty snacks throughout the day. 

Hydration

– Most of us are severely dehydrated and may not even notice. Tea is a great way to stay hydrated and keep your body operating as it should. 

Digestion

– Because teas can aid in digestion, it helps your body to naturally eliminate toxins as it is designed to do. 

Increased Energy

– There is a small amount of caffeine in many teas that gives the body a natural boost without the harsh buzz and subsequent dive of other caffeinated beverages. 
Can Detox Tea Really Help with Weight Loss?
If you exercise regularly, try to eat right and still can't seem to budge on the scale, teas may be the ticket you're looking for. Teas are not a weight loss solution on their own, but they can make a huge difference.
Here's how: 
Over time, the environment we live in build-up toxins in our body. These toxins can lead to increased levels of stress on the body, decreased metabolism, weakened immunity and increased inflammation. All of these factors can contribute to weight gain. 
As you take steps to decrease the toxins in your body, you can actually reverse their harmful effects. Cleaning out your digestive tract, relaxing your brain, and increasing your body's own functions can promote weight loss, more energy, and better health. 
If you are looking to make detox tea a part of your weight loss plan, there are a few things to keep in mind.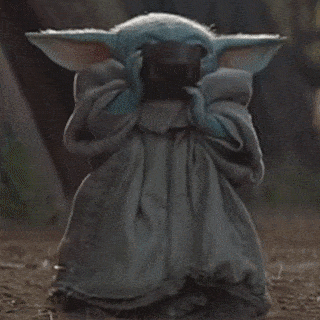 When is the Best Time to Drink my Detox Tea?
The best time to start your "teatox" is first thing in the morning, wake up to a warm cup of tea to start your day. Many tea drinkers will have another cup after their workout or later in the day and another before dinner. Because tea doesn't have a lot (if any) caffeine, they make a great nightcap as well. 
If you're new to the tea detox world, try starting with one cup in the morning and another before bed. See how it affects you before you add in more.  
For a thorough detox, drink your tea every day for at least one-two weeks. This allows time for toxins stored in fat cells or other cellular structures to be removed and for the body to adjust. 
For some, the benefits are so significant that they make tea a permanent habit, while others use tea until symptoms subside. If you plan to use tea only occasionally as a detox method, it's a good idea to repeat the process every 3-6 months, depending on your exposure to toxins.
Detoxification Teas
These teas are specifically formulated to be taken in the correct order and exactly as instructed. Their effects are stronger than typical herbal teas because the ingredients are more concentrated. They promise outstanding results and can be very effective, but they should only be used after careful consideration and only according to package instructions.
What is the Best Tea for You?
The best detox teas are going to be ones that target the area(s) you're struggling with. Sometimes you can create your own combination that works for your body. Rather than searching for a one-size-fits-all solution, see what ingredients to look for based on the results you want. 
I need to relax and sleep better at night: 
Chamomile tea has always been popular because of its soothing and relaxing quality. It's the perfect beverage to drink before bed to help you wind down, and is often used by those who suffer from insomnia. It also soothes the stomach, which can relax the feeling of anxiety, aid digestion, and bloating. Other ingredients to look for may include valerian root, lavender and lemon balm, 
Here are a few teas to try if you're trying to relax and sleep better at night: 
I feel bloated: 
There are several ingredients to look for that can reduce bloating, parsley and peppermint are two good ones to start with. 
I want to get rid of my acne:
Matcha green tea, nettles, and spearmint are all good ingredients for healthy skin. Green tea is considered the powerhouse for acne. It contains multiple antioxidants for promoting skin health and is often used in topical skincare as well. Nettle has properties that purify the blood, which clears up the skin naturally. Spearmint is anti-androgenic, which can prevent hormone imbalances that trigger breakouts. If you want the full list, then check out my acne tea guide.
I need to ease the symptoms of PMS and period pain:
Raspberry leaf tea is a great option for PM because it is full of calcium and can help regulate hormones in your body. It's great for both the physical and mental effects of PMS. Chamomile is also a good option because it can relax the muscles that cause menstrual cramps. Dandelion tea may also be beneficial for relieving bloating and water retention. 
I need to relieve my upset stomach:
If you're not sure what is causing your upset stomach, peppermint tea is a good place to start. It soothes the body by reducing bloating, helping with digestion, easing nausea, and can be a great remedy for those who differ with IBS. Other ingredients to look for include ginger and milk thistle. 
I need a liver and/or kidney cleanse (especially after that night of debauchery!):
If your liver could use a little boost, look for a tea with milk thistle included. The seeds of milk thistle are rich in an antioxidant called silymarin, which can protect the liver from the toxic effects such as alcohol and acetaminophen. When it comes to milk thistle, it might also help to drink a cup before you head out so that you can try to protect your body a little from the damage a night of drinking may put on it. Also, remember that dehydration plays a large role, so make that saltwater tea I told you about above to replenish your electrolytes!
I am feeling constipated: 
Senna is the most popular tea for constipation. It contains elements called anthraquinones, which are natural laxatives. Senna can help alleviate constipation and aid in weight loss – but it can also be a harsh tea that may leave you running to the bathroom, and it doesn't taste that great. Another alternative is peppermint which is a better flavor with more gentle results. 
I'm looking to increase brain function:
Green tea is a great place to start. It is full of antioxidants, and according to The Journal of Alternative and Complementary Medicine, it has aided in the prevention and treatment of various types of cancer and reduce stress to prevent stress-related brain aging. Other ingredients to look for are ginkgo Biloba, which is a popular supplement but can also be enjoyed as a tea, and rosemary, which helps relaxation and improves memory. 
I'm trying to fight off a cold or flu:
Ginger is a great option for immunity tea because it is also anti-inflammatory and wards of colds and flu. You can mix ginger with lemon for a great immunity-building tea. Clove tea can also be helpful in encouraging your sinuses to open up. Licorice is another option that helps with a sore throat.
I'm tired all the time:
Fatigue is a strong sign of toxins in the body that can be helped with a tea detox. Cilantro has carboxylic acid which may reverse the buildup of toxins that cause chronic fatigue. Licorice root is a good addition that can help curb sweet cravings and ginkgo Biloba is actually a prescription for fatigue in some countries. This tea by Autoimmune Tea is said to be their Fatigue Fighting Blend which helps strengthen energy flow to aid with fatigue. 
I'm looking for something to help with nausea:
Ginger is great for easing and preventing nausea because it soothes the digestive system and helps with the absorption of food. Peppermint is popular for IBS Syndrome, but can also be effective for nausea. Licorice and green tea are also good options for soothing the stomach. If you have nausea due to morning sickness or may be pregnant, read the label thoroughly before using herbal teas. 
I have terrible headaches:
Many times, headaches are caused by caffeine. Tea makes a great alternative because most have little or no caffeine. Rosehips have great properties that can get rid of headaches, and rooibos tea is a healthier alternative to traditional caffeinated coffee.
What's Your Cup of Tea?
A tea detox can introduce healthy herbs into your body while eliminating toxins from the body. Any time you introduce something new to your diet, start small with just one drink in the morning and another at night before drinking more throughout the day. Always read the labels carefully so you know exactly what the ingredients are so you can get the results you're looking for. Which of these best detox teas are you going to try?