Sick of Being Stuck is reader-supported. When you buy through links on my site, I may earn a commission. Disclosure.
There are over 20 million Americans who suffer some form of thyroid dysfunction or thyroid diseases and the worst part is 60% of them are undiagnosed.
In most cases, the thyroid problem stays undetected before it reaches its maturity.
The best way to detect a thyroid problem is to understand the thyroid symptoms. Common signs of a thyroid disorder are lack of energy, weight gain, feeling cold, irritability, brain fog, thinning hair, dry skin, constipation, joint aches, and pains.
If you look over the internet you will find different ways to fight and cure thyroid problems including trying a "Thyroid Detox." Thyroid detox is a thyroid detoxification process in which you clean out all of the environmental pollutants and chemicals that are harming your thyroid gland.
In today's modern society mostly everything, the food we eat, the products we use, has some sort of chemical in it. And directly or indirectly, consciously or unconsciously we put that chemical into our body.
One of the best ways to keep the thyroid healthy is to detox your thyroid periodically. Most of the detoxification processes are simple and easy. You need not be an expert to start a thyroid detox.
A Step By Step Plan to Detox Your Thyroid
The thyroid detoxification process can be easier than you think, the only thing you need is patience and consistency. You won't get instant results, the chemicals that are glued to your internal body can't be removed that quickly. You have to follow the detox plan for a certain period of time.
Step 1: Address Hormone Dysregulation
The first thing to understand while starting a detox thyroid plan is to get your thyroid hormones tested. Most doctors undergo a test called "thyroid-stimulating hormone (TSH)" which in most cases doesn't give a full understanding of thyroid health.
Other than TSH, Free T3, Free T4, and Thyroid antibodies are essential tests that can measure your thyroid health. Everlywell has a thyroid test I recommend that covers all of these essentials to understand where your thyroid health is.
Step 2: Remove Toxins
The second step is to remove the toxin source. You can't heal your thyroid without a detox that will remove the toxicity source. Most of the toxins are external, it includes the food you eat, the air you breathe, the water you drink or use and the product you use.
These environmental toxins mainly target your thyroid hormone receptors. Some of the top environmental toxins are Chlorine, Bromine, Fluorine, Silver Amalgam fillings (mercury toxicity), and heavy metals.
How to Remove the Toxin Source?
Most of the water that we use in our day-to-day life has chlorine and fluoride in it. Though you can't completely eradicate these chemicals from your daily life. But you can at least minimize the use of it to a great extent.
Filter your drinking water with a heavy metal filter.
Consider a shower filter to remove chlorine and fluoride from the water that you shower in.
Limit or eliminate hot tub and pool use.
Avoid brominated flour and beverage or anything that is brominated.
Avoid processed foods.
Stay away from pesticides and go for organic.
Step 3: Start a Natural Detox Diet Cleanse
If you have found and removed the external source of toxins, now it's time to start a natural thyroid detox diet. When it comes to a healthy lifestyle, diet is the most important part that we can't avoid.
Food you should avoid in the detoxification process:
Refined sugar.
High glycemic foods.
Foods that trigger allergic reactions, which include dairy, corn, eggs, and soy.
Food You Should Eat:
The best foods for thyroid detox are foods that are rich in antioxidants. These foods provide your body with nutrients necessary to carry out cellular rebuilding and protection against damage.
Some of the antioxidant-rich foods include dark chocolate, pecans, blueberries, strawberries, artichokes, goji berries, raspberries, grapes, dark leafy greens, and tea.
Also, include selenium and iodine supplements in your diet because these are the two key nutrients that are often deficient when thyroid disorder is present.
Here are 5 foods that you shouldn't miss for every thyroid detox plan.
Brazil Nuts: Brazilian nuts have high selenium, fiber, calcium, protein, and magnesium. Selenium helps convert thyroxine to its active hormone form, T3. Brazil nuts are rather large, so try to portion out about six at a time.
Iodized Salt: Iodine is what our thyroid gland feeds on. The best way to get iodine is through iodized salt. 150 microgram of iodine is a daily requirement for adults. Keep that to the limit, don't over-take.
Sea Veggies: Another good way to take iodine is through sea vegetables, commonly known as seaweed. Kelp, kombu, dulse, and wakame are some of the seaweeds that have a high concentration of iodine.
Plain Low-Fat Yogurt: Yogurt is also another source of iodine. One cup of low-fat, plain yogurt contains 50% of the recommended daily value of iodine.
Oysters: Low levels of zinc can use T4, T3, and TSH to become low. Adding oysters to your diet is one of the best ways to intake zinc.
Other Ways to Detox Your Thyroid
There are lots of thyroid detoxing processes but I recommend you stick to one plan and see how it works for you. The plan I mentioned above best works for beginners. If you are already in the process and looking for some advance plan. You might want to add the following detox remedies to your detox plan.
Healthy Detox Juice For Your Thyroid
Juices are some of the healthiest liquid beverages in the world. Though not all juices work best for the thyroid. Here are 3 easy detox drinks that will not only help your thyroid heal but also support the liver, lymphatic and digestive system.
Lemon Water
Lemon water is known to be one of the best sources of antioxidants. Drinking lemon water not only helps balance your thyroid but also helps balance and detoxify your body. The Vitamin C in lemon also helps boost the immune system, balance body pH levels, clear skin, help to lose weight.
How to Make Lemon Water: Cut the lemon into two halves and squeeze the juice into a cup of warm water and drink it. Drink twice a day!
Celery Juice
Celery is another great drink for thyroid detox. This juice is a great source of several nutrients and antioxidants that reduce inflammation, support thyroid, and overall health.
How to Make Celery Juice: Rinse a bunch of celery and blend it on a blender until it's smooth and add the required amount of water. Morning is the best time to drink this juice.
Cucumber Juice
Cucumber juice is another great thyroid detoxification juice. This juice nourishes our kidneys and the lymphatic system to improve the body's ability to flush toxins and detoxify the thyroid gland.
How to Make Cucumber Juice: Chop the cucumber into smaller pieces and blend it in a blender until it's smooth, optionally you can add a bit of salt for better taste. Drink this juice every evening.
Smoothies for Thyroid Detoxification
Do you love smoothies? Did I hear yes? If you love smoothies here are two smoothies that will boost your thyroid function and help detoxify.
Green Smoothies for Hashimoto's
This green smoothie can replace meals because it has protein, fat, and fiber. Another great thing about this smoothie is it's easy to digest and support detoxification and fight free radicals. Green smoothies can help you feel better and contribute to reducing inflammation and healing the gut.
Ingredients to prepare a green smoothie:
A handful of spinach or mixed greens
1 cup full-fat coconut milk
1/4 green apple chopped
1/2 cucumber peeled & chopped
1/4 cup frozen wild blueberries dark cherries, or raspberries
1/2 avocado peeled
1 scoop pea protein, non-denatured whey protein, or Hydrobeef protein
1 scoop PaleoFiber or TruFiber
Ice cubes if desired, for a creamy consistency
Optional:  Maca powder, turmeric powder, collagen powder, MSM powder, cacao powder, Camu Camu powder, carnitine tartrate, PaleoGreens, PaleoReds, Chia seeds, ground flaxseed, flax oil, and/or inositol powder
How to prepare a green smoothie: Firstly pour the liquid and add the powder and other fruits and vegetables. Additionally, you can add two tablespoons of Flax Oil and ice cubes if desired. Blend it and Enjoy!
Thyroid Healing Smoothie
A thyroid healing smoothie is a combination of a variety of healthy ingredients in one blender. The top ingredients used in this smoothie are mangoes, bananas, spinach, arugula, sea vegetables, ginger, orange, cilantro, aloe vera gel, and raspberries.
Thyroid Healing Smoothie Recipe:
2 cups mango (fresh or frozen)
1 banana
1 cup water
2 cups of spinach
½ cup arugula
1 teaspoon kelp powder
½ inch ginger, peeled
1 orange, juiced
½ cup cilantro
½ cup aloe vera gel
½ cup raspberries
How to Prepare Healing Smoothie First, blend the mango and banana with one cup of water and then add all given ingredients as directed. Blend until smooth. Serve and enjoy! You can munch the smoothie at any given time of the day to help with your detox, but the best time would be morning and evening.
Healthy Detox Soup for Your Thyroid
Soups! Just love it. Most of us use soups in our daily meals but how many of you know that there are soups that can actually help with thyroid detox? Today, I will introduce you to 3 types of soups that every thyroid patient should add to their daily meal.
Watercress Detox Soup
Iodine and tyrosine are the primary foods that our thyroid feeds on. They are the building blocks of thyroid hormones. Eating iodine-rich food such as seafood and seaweed is the best way to keep your thyroid healthy and well maintained.
Watercress is a cress that grows in running water and this is the key ingredient that we will use in today's soup recipe.
Watercress Detox Soup Ingredients
2 tablespoons coconut oil
1 cup sweet onion, diced
1 cup celery, diced
1 cup carrots, diced
1 cup sliced mushrooms
1 teaspoon Celtic sea salt
4 medium zucchini, diced
4 cups vegetable broth
1/4 cup unsweetened almond butter
2 cups watercress, chopped
2 teaspoons of fresh lemon juice
Freshly ground pepper to taste
How to Prepare:
Place a medium or large soup pot over the heat.
Heat the oil and add onion, celery, and half tablespoon Celtic sea salt and leave it for 5 minutes.
Add zucchini and leave it for another 3 minutes.
Add the vegetable broth and the remaining half tablespoon salt.
Now stir in the almond butter until dissolved.
Boil it under high flame.
Lower the flame and add watercress and leave it for another 5 minutes.
Turn off the stove and let the soup slightly cool. Squeeze half lemon juice into it.
Serve and enjoy. This soup serves best with meals.
Seaweed Soup
Do you know why the Japanese have a long life expectancy?  It's the food that they eat on a daily basis. One of the primary foods they include in their diet is Seaweeds. If you are on a thyroid detox plan, adding this soup to your diet is another great option.
Seaweed has the ability to absorb many minerals from the ocean with almost 40% of its total dry weight containing minerals and nutrients. It is a great source of iron, manganese, zinc, copper, vitamin A, B12, vitamin C, selenium, and omega-3 fats which is great for detoxing.
Ingredients:
2 cups purified water.
1 tbsp light soy sauce.
2 oz dried seaweed wakame or kelp soaked into purified water for 1 hour.
1/2 cup firm tofu cut into cubes.
1-inch ginger piece peeled and cut into thin slices.
3 garlic cloves chopped.
2 tsp sesame oil.
Freshly ground black pepper.
5 scallions finely diced.
Diced scallions to garnish.
How to prepare:
Soak the seaweed for one to two hours.
Drain the seaweed and preserve the water.
Pour the preserved water and 2 cups purified water into the soup pot.
Add ginger and scallions and boil over medium heat.
Add some more ginger and drained seaweed. Cover the lid and leave it for 10 minutes.
Heat the sesame oil on a non-stick pan and fry the tofu cubes until it turns golden.
After 10 minutes turn off the stove that has the soup on it. Add tofu and freshly ground black pepper. Optionally you can add soy sauce and garlic for more taste.
Serve it on a plate and enjoy your healthy detox soup!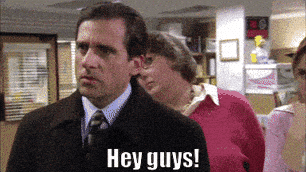 Thyroid Healing Broth
Thyroid healing broth works wonders when it comes to thyroid detoxification. It not only helps your thyroids glands but many other glands and organs of the body.
Ingredients for Thyroid Healing Broth:
1 cup finely chopped parsley
4 sprigs of thyme
2 sweet potatoes, cubed
2 celery stalks, diced
2 onions, diced
6 garlic cloves
1-inch turmeric root, minced
1-inch ginger root, minced
2 tablespoons dulse flakes
1 tablespoon kelp powder
8 cups water
How to Prepare:
Take a large pot and put sweet potatoes, celery, onions, garlic, turmeric, parsley, thyme sprigs, dulse flakes, and kelp powder.
Boil the ingredient under high flame for around 15 to 20 minutes.
Then lower the heat supply and simmer the broth for one hour.
Stair and enjoy the healing. You can sip this broth throughout the day.
Detox Tea for Thyroid
We talked about juices, smoothies, and soups so far, now let's talk about some healing teas. Tea comes under a wide variety such as normal tea, herb tea, medicated tea, and thyroid detox tea.
Here I have gathered a list of tea that will help detoxify your thyroid gland.
Turmeric Ginger Green Tea
Turmeric and Ginger are known for their anti-inflammatory properties. People have been using these two herbs for medicinal purposes for ages. Next time when you prepare your green tea, smash some fresh turmeric and ginger and boil with your tea, or try this organic Tumeric Ginger Herbal tea.
Dandelion Tea
Dandelions are rich in antioxidants, which makes this a great tea for detoxing. It can calm autoimmune flares and balance your immune system. Steep 2 teaspoons of dried dandelion root and leaves with fresh lemon zest in a tea infuser for 15-20 minutes, then add half a teaspoon of raw honey, stir, and drink. Click for dandelion root and leaf tea bags.
Siberian Ginseng
One of the best herbs in the world. If you are struggling with stress or inflammation caused by thyroid problems Siberian Ginseng tea is for you. Boil the herb for 2 to 3 hours and reserve the tonic. Add to your favorite tea two or thrice a week for your detox and see the miracle happen.
Chaga
Chaga belongs to the family of medical mushrooms. This mushroom helps to clean your liver and lymph. If we talk about Chaga and thyroid detox, it helps a thyroid-sluggish body by removing toxins and nourishing the detox system in a gentle, natural way. The Chaga powder can be best served with tea, smoothie, and juice.
Ashwagandha
Ashwagandha tea, one of the oldest herbal teas in Indian Ayurveda. It helps the body better cope with stress, anxiety, chronic health problems, and improves the natural production of thyroid hormones. Detoxing with this tea will make you look and feel 10 times better.
Maca Tonic
Maca is rich in vitamins B, C, and E, these are the vitamins that our thyroid gland needs to function properly. Maca tea can also help to regulate hormonal communication, especially reproductive hormones. Why not add Maca to your detox plan?
Thyroid Detoxification FAQs
Does thyroid affect sleep?

An overactive thyroid gland (hyperthyroidism) can cause sleep problems. The disorder overstimulates the nervous system, making it hard to fall asleep, and it may cause night sweats, leading to nighttime arousals. Feeling cold and sleepy is a hallmark of an underactive thyroid (hypothyroidism).
How many days will it take to cure the thyroid?

Usually, thyroid hormone levels return to normal in 8 to 12 weeks. I recommend taking the thyroid test by Everylywell before you begin, and then again in another 3-4 months when you feel like you have made some progress with your detox regimen.
Is Thyroid a lifelong disease?

Thyroid diseases are lifelong but treatable conditions. However, if untreated, thyroid disease can cause elevated cholesterol levels and subsequent heart disease, infertility, muscle weakness, osteoporosis, and in extreme cases, coma or death.
Are you Ready to Detoxify Your Thyroid?
Thyroid dysfunction is a widespread, largely undiagnosed, problem, affecting millions of people. A natural thyroid detox plan removes any refined sugars and high glycemic foods, as well as common allergens (like gluten, dairy, corn, soy, and eggs).
You can help your body detoxify the thyroid by increasing the consumption of antioxidant-rich foods and supplementing with selenium and iodine. What else do you need? Adding juice, soup, or smoothies to your plan are other good options.
Happy Detoxing!