Sick of Being Stuck is reader-supported. When you buy through links on my site, I may earn a commission. Disclosure.
While young men may be very proud at the onslaught of facial hair, women do not appreciate those tiny hairs popping up on their chinny-chin-chin. Facial hair in both men and women is caused by high levels of testosterone running through your body.
As a woman, testosterone in my body has a very different effect on the body, skin, face, and hormones. I have struggled with high testosterone, but found it to be more manageable when I had the right routine in place.
There isn't a "cure" for high testosterone, it is caused by an increase in androgens in the female body. However, there are steps you can take to reduce androgens, and therefore also decrease testosterone.
Too many options? Start with an at-home testosterone test to know what your hormones are doing, and start the diet guide below!
I started with the diet and supplements first and then built up the lifestyle habits to keep my free testosterone at bay. Once you can get a hold on it, then you may not need to keep taking supplements to lower androgens but they definitely help.
If you notice an increase in acne, body hair, and other problems we don't want as females, it could be caused by hyperandrogenism (a high amount of androgens in the body).
Read more to see where your issues might be stemming from, which supplements will work best for your situation, and how to reduce androgens in females naturally.
What are Androgens?
Androgens are male sex hormones. Testosterone is the most dominant. Androgens are always present in both males and females and it's a good thing! Androgens help with normal reproductive function, emotional well-being, cognitive function, lean muscle function and growth, and bone strength.
Clearly, they are pretty important. It is only when a female gets too many androgens (hyperandrogenism), that it can lead to problems.
What Do Androgens Do for the Female Body?
Women actually have more androgens than men! Why? Because they have over 200 different jobs. The most important job of androgens in women is to create estrogen. Estrogen (created from androgens) affects the stimulation of body and pubic hair growth, sexual desire (libido), muscle growth, and fat cell action and location.
In women, androgen hormones are created in the adrenal glands, the ovaries, and in fat cells. If you produce too much androgen (hyperandrogenism), or too little (hypoandrogenism) it can throw other areas of your body out of whack.
If you are not sure where you stand with your levels of hormones and testosterone, then order a quick at-home test like the one below to put your health in your own hands.
What happens if my body does not produce enough androgens (aka androgen deficiency)?
Although it is a little more uncommon, if you don't produce enough androgens naturally, there are medications and injections available which can increase energy, boost libido, and provide protection against bone loss.
Healthy alternatives would be to incorporate weight training, a proper diet, Vitamin D, solid sleeping habits, and multivitamins or ashwagandha.
What Causes Excess Androgens in Females?
If you have excess androgens, it can come from three different sources. Sometimes one person could suffer from all three at one time:
Ovarian androgen excess – often caused by PCOS and/or insulin resistance
Adrenal androgen excess – often caused by excess stress or a genetic condition
Androgen sensitivity – often caused by inflammation and/or use of the contraceptive pill
In the fast-paced, overly stressed, and toxic world we live in – it's no surprise that androgens are on the rise in females.
What Happens When You Have High Androgens?
Excess amounts of androgens can cause:
Acne
Excess hair growth on the chin or upper lip
Thinning of hair on the head
It can also be exacerbated by PCOS, which causes irregular or absent menstrual periods, infertility, and blood sugar disorders (prediabetes and type 2 diabetes).
Left untreated, high levels of androgens, regardless of whether a woman has PCOS or not, are associated with serious health consequences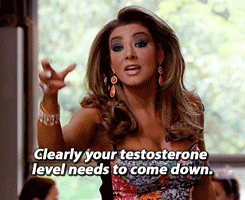 How to Naturally Lower Androgens in Females
Hormones in the female body are extremely sensitive to factors such as diet, exercise, stress, and environmental toxins. Even the slightest change in any of these areas can lead to hyperandrogenism and excess male hormones.
Dietary modifications, stress management, exercise, and adequate sleep are the pillars of a hormone healthy lifestyle. For additional help on how to reduce androgens in females naturally, we've broken down each area to help you find your own natural anti-androgen health plan.
Diet:
A healthy diet will always lead to healthy hormones. Refined carbohydrates such as white rice and table sugar can spike insulin, which only makes symptoms worse. In addition, ensuring each meal is well-rounded with fat, protein, and fiber will further keep blood sugar in check.
Stay Hydrated: This is the first thing to keep in check. The organs that regulate hormones need plenty of water to function properly – so keep that water filter handy.
Start with Whole Foods: Choose foods that are ingredients rather than packaged products that have ingredients. Processed foods often have harmful additives, sugars, or exogenous hormones. Stick with fruits, vegetables, whole grains, legumes, berries, and unprocessed grains.
Increase your Iron: Heavy bleeding during your period can lead to iron deficiency. You don't want to overdo it on iron, but if you have a heavy period – add in some spinach, eggs, and to raise iron levels.
Eat more Magnesium: Magnesium has been proven to reduce menstrual pain and inflammation, improve sleep quality, and even alleviate anxiety and lower blood sugars. It is a powerhouse of a nutrient, especially for women. Almonds, cashews, spinach, and bananas are all rich in magnesium.
Check your Fiber: Fiber combats blood sugar and is best found in cruciferous vegetables such as broccoli, cauliflower, and Brussels sprouts, as well as beans, pears, and avocados.
Reduce Caffeine: Too much coffee or Diet Coke can contribute to adrenal fatigue, blood sugar swings, and worsens PCOS symptoms. Try spearmint tea instead of coffee in the morning. Spearmint has been thought for many years to have testosterone reducing properties. It is commonly used in Middle Eastern regions as an herbal remedy for excess hair growth in females. One study has shown that drinking spearmint tea twice daily for 30 days (vs. chamomile tea, which was used as a control) significantly reduced levels of androgens.
Add Soy: Soy mimics estrogen in the body, but the effects are between 100 and 1000 times less than our natural hormones. A few servings of soy each week can actually improve PCOS symptoms. Look for unprocessed sources of soy, such as tofu, natto, tempeh, miso, soy sauce, edamame, and soy nuts. Avoid processed soy, like soymilk, textured soy protein, hydrogenated soybean oil, meat substitutes, and soy-based protein powders.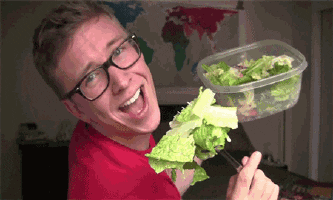 Natural Anti-Androgen Supplements: 
If you are looking to just clear up your acne, then I recommend also reading about my natural acne supplements here. These supplements, taken individually or in combination, have been shown to have significant effects in understanding how to reduce androgens in females naturally:
Lifestyle Changes:
One of the most sustainable changes you can make in understanding how to reduce androgens in females naturally is to incorporate healthy lifestyle changes.
Probiotics: A healthy gut leads to healthy hormones. You can use a probiotic supplement or simply eat fermented food such as sauerkraut and kombucha on a regular basis.
Maintain a Healthy Weight: Keeping your BMI in the normal range can help decrease insulin resistance and regulate menstrual cycles. Don't attempt a crash diet, that will likely make everything worse. A slow and steady approach to a healthy weight by diet and exercise is the best remedy.
Improve Your Sleep: Adult women need between 8-10 hours of quality rest. This not only feels great, but it actually regulates your cortisol (stress hormone), which is vital for women. Establish a nighttime routine and avoid caffeine and heavy meals before bed. You can also use yoga or meditation and other self-care activities to reduce your stress levels.
Check Your Personal Care Products:  Look out for BPA, dioxins, phthalates, parabens, pesticides, glycol ethers, and the umbrella term "fragrance" and discontinue the use of those products immediately.
How Do You Prevent Hyperandrogenism?
Researchers are still working on methods to prevent hyperandrogenism completely. Until then maintaining a healthy lifestyle of whole foods diet, exercise, and plenty of water are the easiest methods for how to reduce androgens in females naturally.
Because birth control can be a major contributor to increased androgens, avoid the pill completely. For a more natural form of birth control, I would recommend the Fertility Awareness Method (FAM).
Working With Your Body, Not Against It
Androgens are not the enemy. After all, they are responsible for that growth spurt at puberty and the regulation of important organs like your reproductive tract, bone, kidneys, liver, and muscles. If your androgens are out of balance by having too many androgens (or not enough), you can probably tell. You may notice changes in your sex drive, energy levels, facial hair growth, or acne.
The goal is to learn how to reduce androgens in females naturally so you can feel like YOU again, not to eliminate them completely.  Changing your diet or introducing an androgen supplement can be a good way to see if these changes can increase your quality of life without adverse effects. If any of the symptoms you notice stem from polycystic ovary syndrome (PCOS), it's time to take control of your lifestyle to avoid serious medical issues in the future.